Properties by AJsRentalFix
Research shows Families are taking longer Vacations and opting for Private Vacation Homes over Hotels.
$350-475/night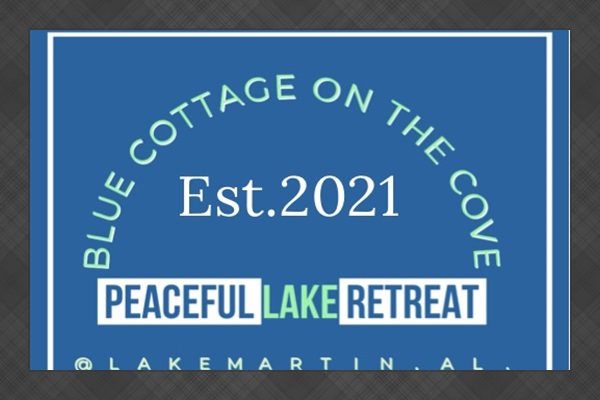 Size –
3 Bedrooms • 2 Bathrooms • Sleeps 1-9

Accessible

Internet

Lakefront

Escape to the Lake with "Blue Cottage on the Cove." This new vacation home was built in 2020 and sits on 1.4 acres with 120 feet of waterfront on a peaceful cove perfect for swimming, kayaking, and fishing. The home features 3 bedrooms and 2 baths to comfortably sleep 9. A wide covered and screened porch spanning the entire width of the house overlooks the lake. There you will find plenty of seating, a bed swing, ceiling fans, and an outdoor dining area. From the screened porch, it is 15 steps down to the waterfront. The well-equipped kitchen with granite countertops and large den provide expansive views of the water. The large master bedroom has its own bath with a large walk-in closet and a beautiful view of the lake. French doors in the den and master bedroom open onto the screened porch.
---
$805/night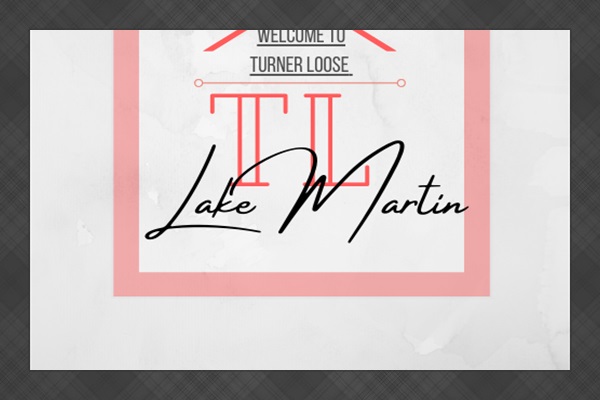 Size –
5 Bedrooms • 3.5 Bathrooms • Sleeps 1-12

Internet

Fireplace

Lakefront

This Charming Waterfront Holiday Home Features 2800 square foot with 5 bed 3.5 bath and comfortably sleeps 10 adults + kids. You will have 5 separate bedrooms for privacy. You'll enjoy making S'mores Lakeside by our new Fire Pit or Sunbathing on our new floating dock! Bring your boat other watercraft, the pier is just steps from the house! Washer & Dryer too! Perfect for family's or group gatherings. We've added a new 2nd level patio/deck area with new railing that makes it safe for small children, We provide all the amenities you'll need to "Turner-Loose" @ Lake Martin, AL"!!



---
$256-375/night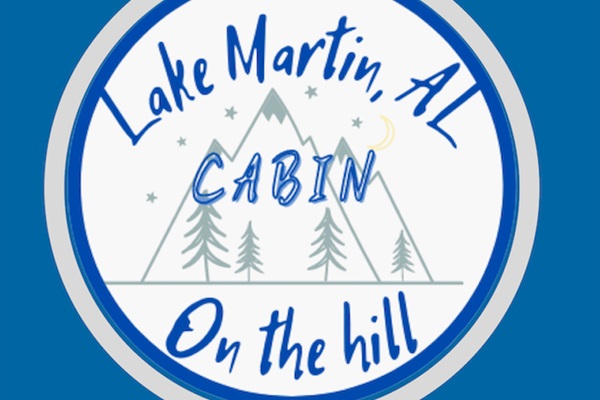 Size –
3 Bedrooms • 2.5 Bathrooms • Sleeps 1-7

Allows pets

Internet

Firewood Provided

Lake View

*Please Note* This property offers Water View- & -Water Access- Only*

Considered to be Alabama's Hidden Jewel, your Perfect Day out on the Water!

Built in 2019 the "Cabin on the Hill" features 2 stories with 1600 square foot of open living space, 3 bedroom, 2.5 bath, comfortably sleeping 8. Smart T.V.'s in the Living Room and all Bedrooms that are WIFI connected for quick and easy streaming. New furnishings with new bedding and linens throughout.
DID YOU KNOW: YOU COULD BE PAYING UP TO 20% IN ADDITIONAL BOOKING FEES IF YOU RESERVE YOUR VACATION ON A THIRD-PARTY BOOKING SITE.
Many travelers are searching for vacation rentals and know that a stay in a hotel cannot match the value, convenience and level of comfort that a vacation rental brings. Yet, many travelers are paying too much by booking their vacation rental through third-party channels like Airbnb, HomeAway, VRBO and Expedia.
On-Line Travel Agencies (OTAs) vs Local Vacation Rental Management Companies (VRMs)

OTAs: Even though OTAs have no ownership or management of the vacation rentals advertised on their websites, they treat them as their fleet of rental properties that are their commodities. Additionally, while vacation rental properties listed on these sites are actually managed by local companies, OTAs have now gone far beyond simply advertising them for rent on their listing sites. Now they are now vested in the business transactions of the vacation rental properties they list, collecting and processing payments from the consumer who books through their websites. But something else happens in that payment transaction which costs the consumer significant fees.

Did you know that when you book a vacation rental through an OTA, they typically add-on a 'service fee' to the guest, that offers no value or service? And the amount of this additional fee is not just a few dollars. It is arbitrarily calculated at 4% to 10% (sometimes even more) of the rental amount (excluding taxes and fees). That adds up to a lot of money charged to you for nothing gained.

This fee often confuses the consumer, and understandably so. Since the OTAs call this a 'service fee,' travelers can naturally assume these added charges are for quality assurances and guest services provided by the giant OTAs. But the fact is, all services are provided by the rental agency, who manages the vacation rental you rent. If you should have a problem with the rental during your stay, and contact the OTA that booked it for you, they tell you to call the VRM. Bottom Line on OTAs - When you book through an on-line travel agency:

IT WILL COST YOU MORE MONEY - You'll pay up to 10% or more for a 'service fee,' that offers you no added value.
YOU'LL GET NO ADDED CUSTOMER SERVICES - Don't be fooled by a misleading promise for protection or service. Customer service requests made to OTAs are referred directly back to the local management company.
YOU'LL GET NO HOSPITALITY SERVICES - OTAs do not provide the enhanced guest experience you can enjoy from a local VRM.
INCREASED RISK FOR FRAUDULENT LISTINGS - OTAs may do their best to screen businesses and individuals who list vacation homes on their sites. But they have become such mega listing sites, it is impossible to completely eliminate scammers that sometimes are able post false listings on the OTA sites, and manage to collect money from unsuspecting consumers. At AJsRentalFix we have had guests come to us for help, after being scammed out of money to rent a property that did not exist. Last year the Wade family let a sweet couple stay at their Vacation Home on Lake Martin. The couple found a listing with the Wade's listing information and photos, using the neighbors address the scammer created a bogus listing.

Local VRMs: On the other hand, when you 'Book Direct' from a local vacation rental company (VRM), you bypass the mega corporate OTAs and go straight to the local source. VRMs, not only advertise the properties, they manage them. At AJsRentalFix we manage the vacation rental homes we advertise, after all we are Lake Martin Natives. When you book directly from us, you'll save money and have direct contact with an experienced management team for the property you rent.

Our in-house property management team works with you directly, making sure your vacation goes smoothly, from booking to check-in to check out.

We are local professionals available to answer your questions about specific details or location of our vacation rental properties, and we are happy to host you. We can help you find Lake Martin experiences beyond what you could have discovered on your own.
Bottom Line with VRMs - When You 'Book Direct' with a local Vacation Rental Management Company:

YOU WILL SAVE MONEY - Avoid needless OTA 'Service Fees.'
YOU WILL GET THE BEST RATE GUARANTEE - At AJSRentalFix we guarantee the best rate and can inform you about unadvertised deals and discounts.
YOU WILL RECEIVE PERSONALIZED SERVICE - Speak directly with a real person. We know the rentals we manage and some of the ones we don't manage, thanks to our in house Turnover Services provided by A.J.'s Cleaning Services. We will help you choose the best property for your needs and are authorized to offer the flexibility only local service can.
YOU WILL HAVE ACCESS TO ON-SITE PROPERTY MANAGERS - At AJsRentalFix our team is here to maximize your comfort and address any unforeseen problems. Our local service gives better protection. Call us anytime.
YOU CAN SPEAK WITH US DIRECTLY AND WE ARE HAPPY TOP SHARE OUR LOCAL KNOWLEDGE - Learn about events happening at Lake Martin and the best time of the year for traveling. Wether you're interested in fishing tournaments or live events. We are available to assist guests in finding Lake Martin experiences, since we live here, we know the fun attractions and the best restaurants to for dining in or carrying out.
YOU CAN GET ADDED PROTECTION FOR YOUR VACATION INVESTMENT - AJsRentalFix is authorized to offer you travel insurance to protect your vacation rental investment from unforeseen circumstances.